Family Guy pinball by Stern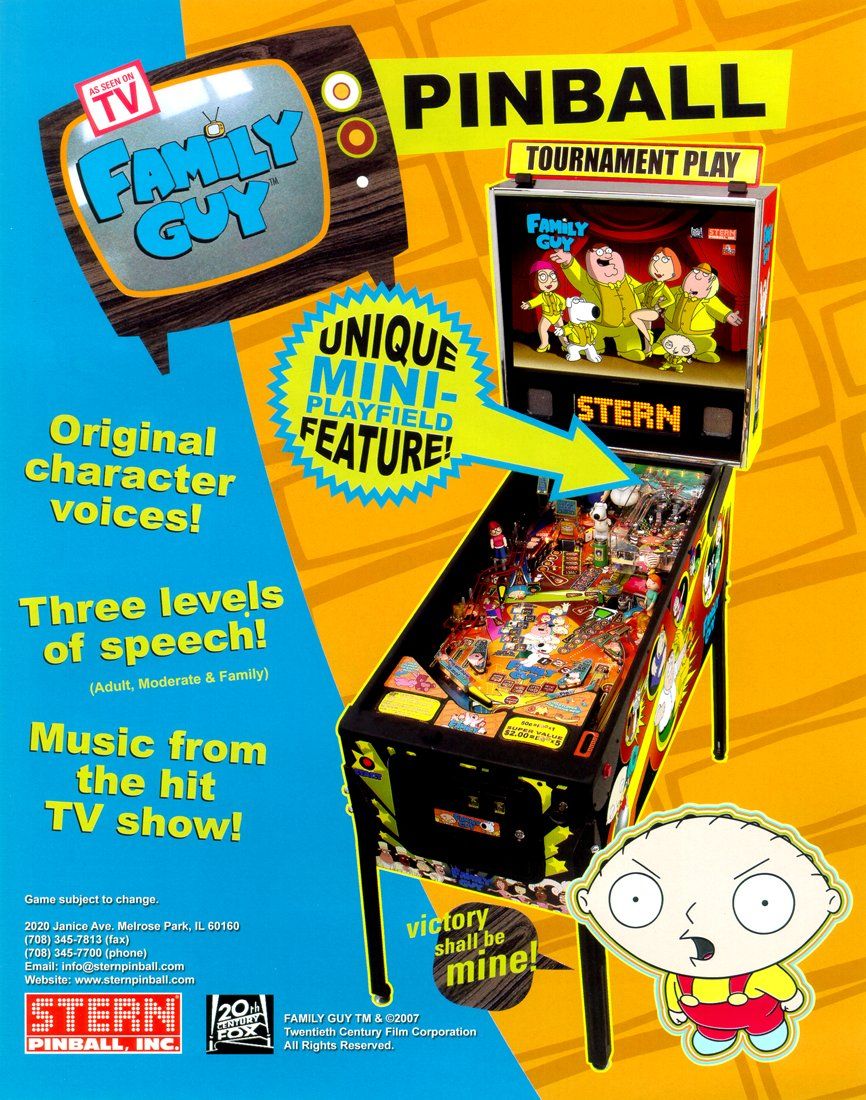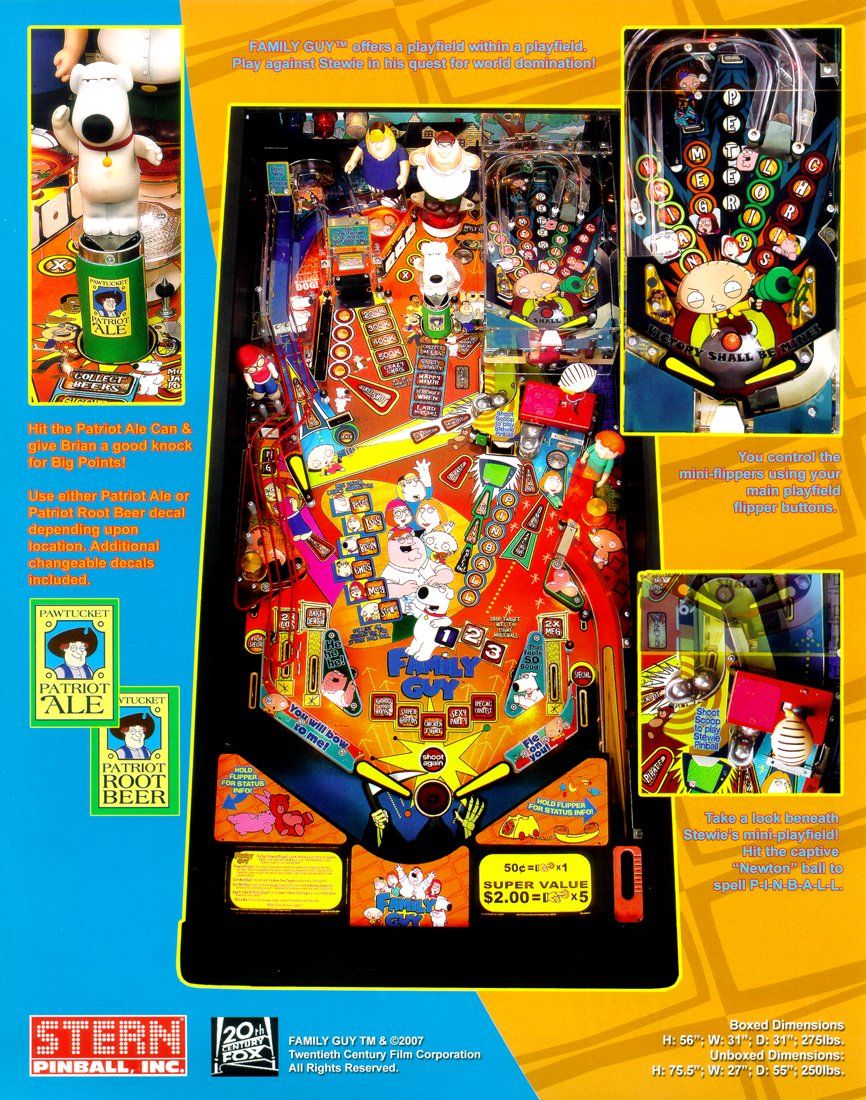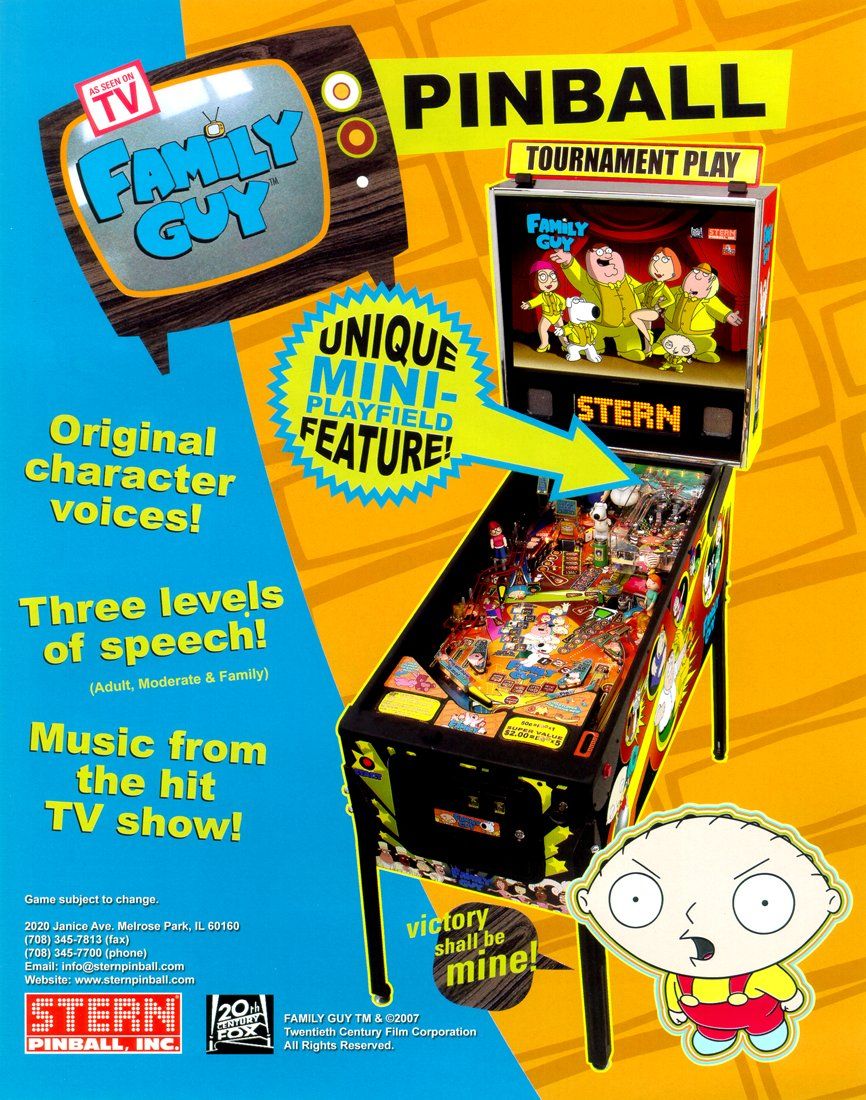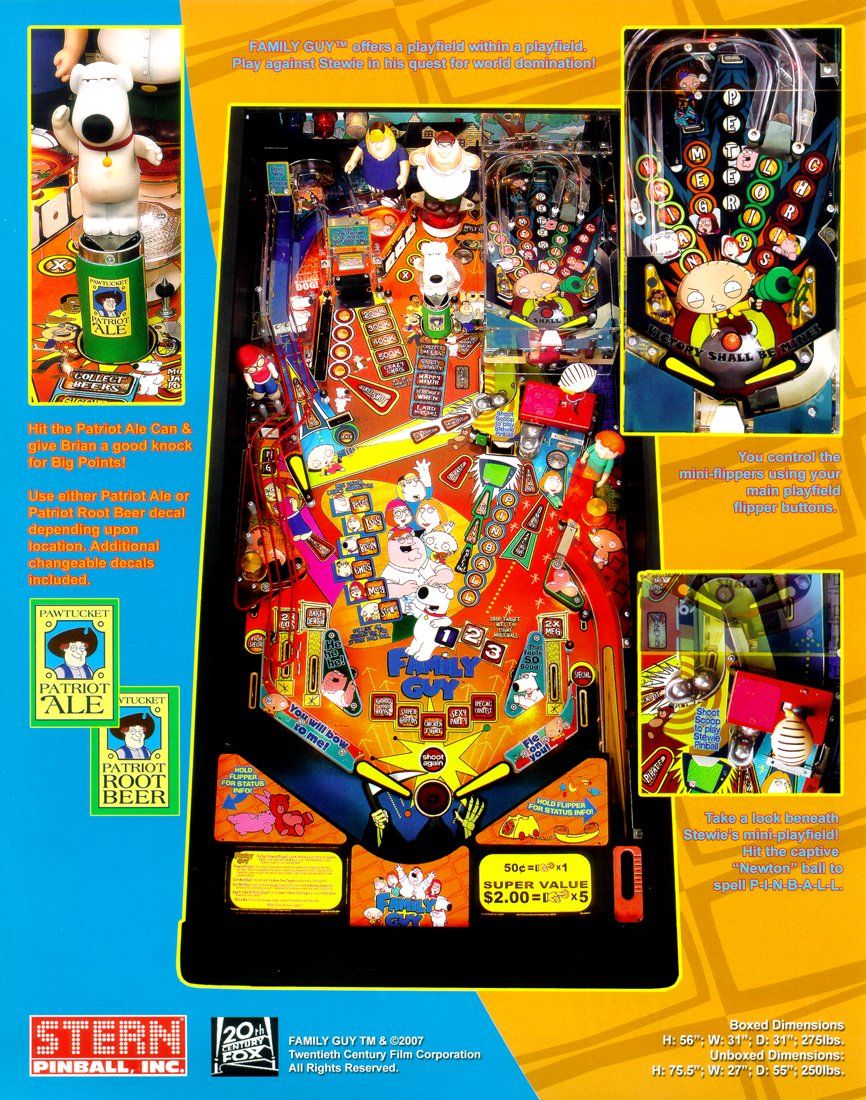 sold out
Family Guy pinball by Stern
Just in!
Actual game pics soon.
A super nice Family Guy pinball! These are hard to find. This one has spent its whole life in a one owner home since new. It just has some average dirt and we are fully refurbishing this game to tidy it up and add all LED lighting. The cabinet is flawless and the playfield is as well. This game has a fantastic playfield design, (same layout as Shrek pinball), except it has the hilarious and crude humor of Family Guy. 😂
This game is desired and this is an excellent example. Call today to request pictures and/or a video and more details you may want.